06.09.2022
MAGAZÍN VUCH
Autor članka
A wedding is a special occasion that calls for a suitable outfit, polished with the right fashion accessories. That's why we've taken a little step into the unknown and launched a new collection of elegant handbags that will perfectly accompany you to a wedding, as well as other festive events. In the following lines, we will introduce each handbag and give you tips on how and with what to combine and wear them.
New category of mini handbags
What's small is cute. We all know this cliché by now. But it's damn about right, which is why we've introduced mini handbags in our new collection for just the essentials - and that's exactly what a wedding calls for. A mobile phone, a smaller wallet, lipstick and perfume, that's all you need anyway. We designed them in 5 unique shades - elegant black classic, bright yellow, muted burgundy, soft lilac and delicate apricot. Additionally, we've topped them off with a decorative chain and original stitching, because these components give them a touch of flair.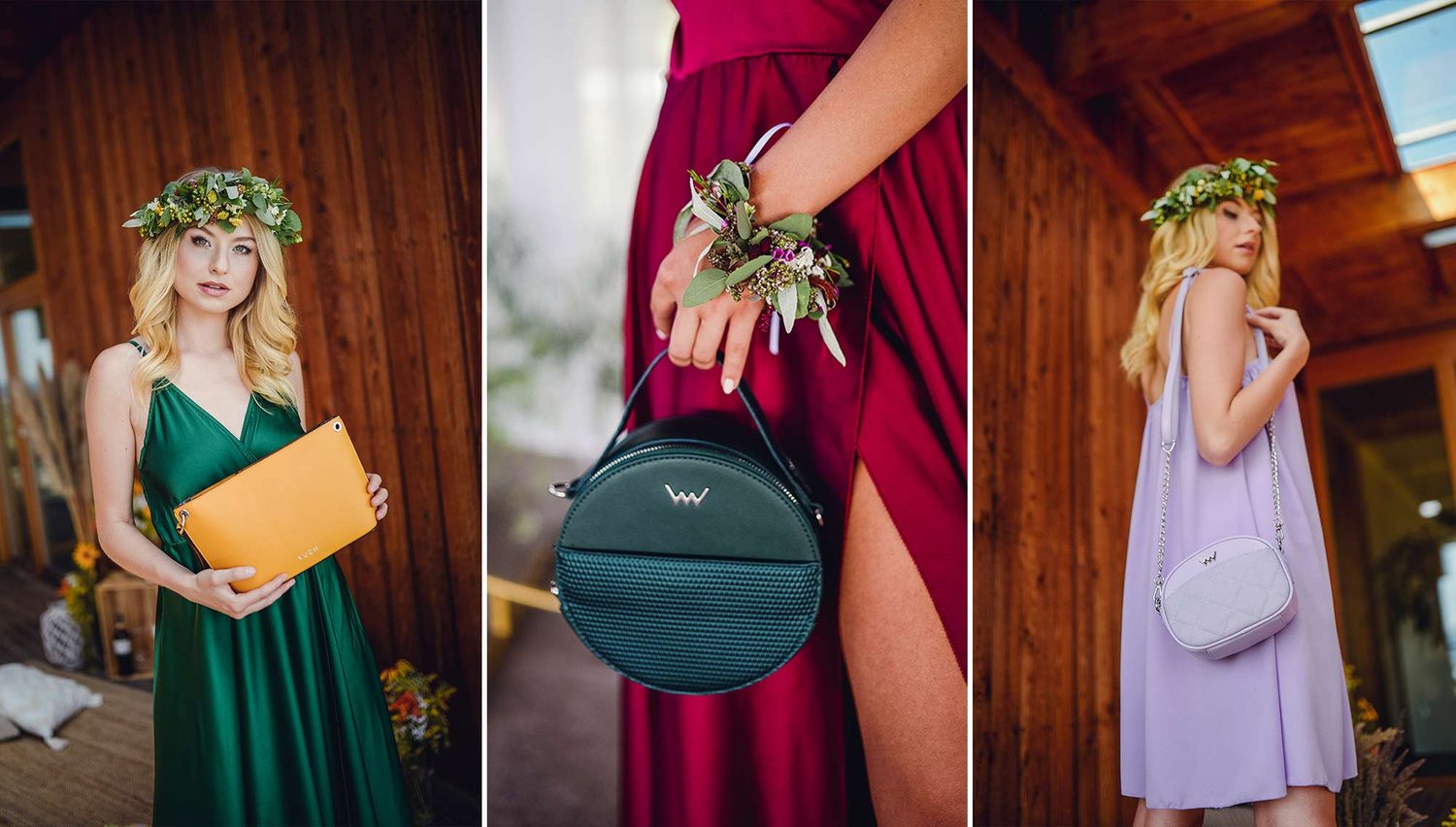 Handbag and clutch bag in one
Are you an indecisive girl, needing a handbag over your shoulder now and a clutch in your hand later? No problem, we have a solution for you in the form of new handbags that can be worn two ways. They are smooth, tasteful and delicate, so perfect for a wedding! They are available in 4 colours. A hot wedding tip, for example, is the Daina in forget-me-not colour, which we love. It's fantastic to pair with a beige outfit, for example, to which it will form an intriguing contrast.
Hot stuff? Briefcase handbags
Are you a rebel in search of a wedding handbag that will set you apart from the crowd? A round briefcase handbag might be just what you're looking for. This collection of original handbags has just arrived here, and that's why it's our hot new release. If you opt for an outfit based on the principle of contrast, where a colourful handbag highlights the character of your dress and brightens up your overall outfit, then reach for a lemon yellow Jayden or emerald green Krystal. You can be sure you'll have a blast.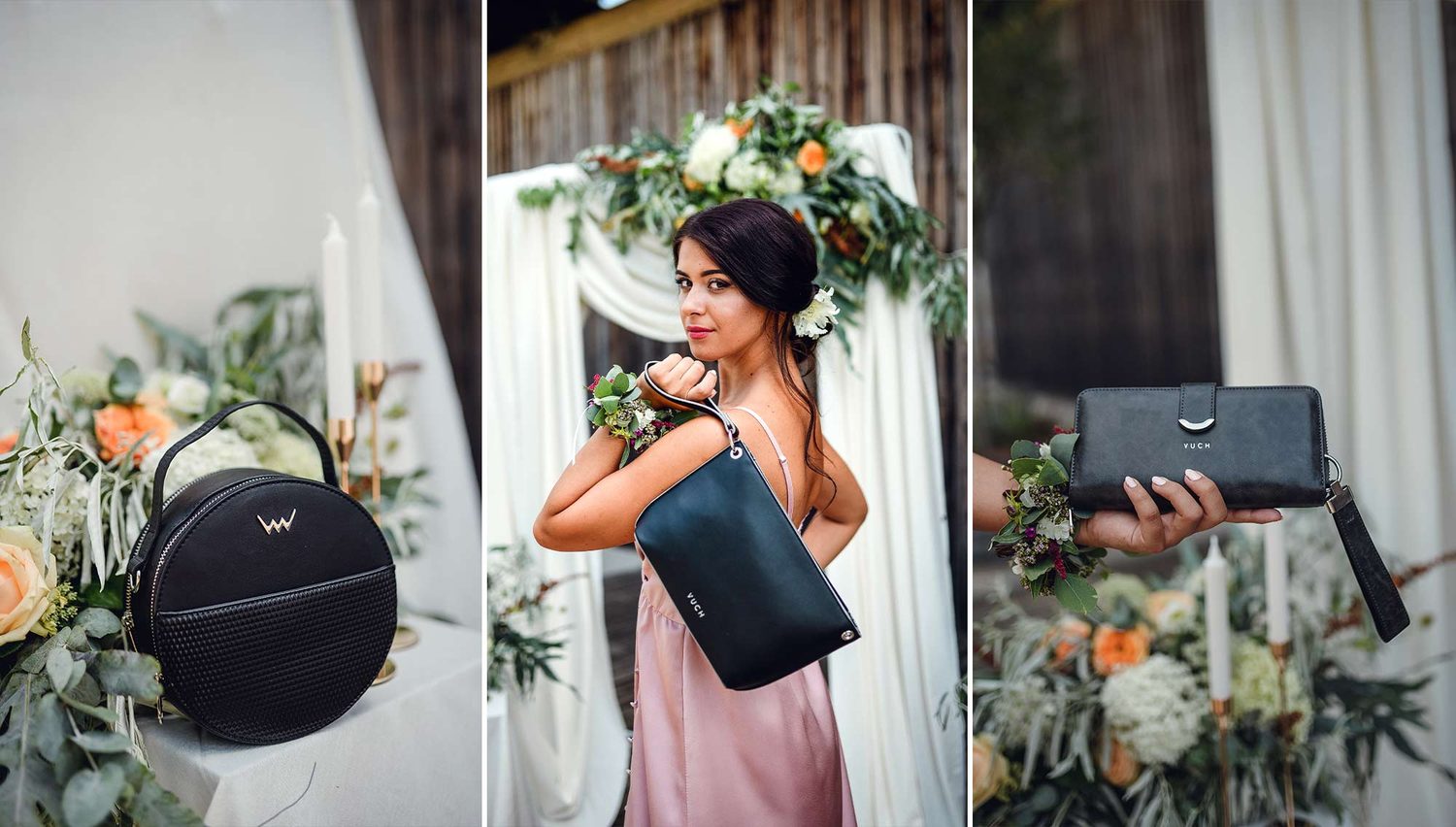 Work out your outfit
Have you found a place in your heart (and probably your wardrobe) for one of the handbags? Brilliant, now you just need to fine-tune your entire wedding outfit. The easiest way to go is to choose a black handbag, it's a classic that's definitely not a wedding taboo so you don't have to worry about whether you've done the right thing. If you're going for a handbag in pastel tones, then it's a safe bet to go for a subtle monochrome look - perhaps a powder pink dress or suit. If you're going for a more understated option, such as a burgundy or emerald handbag, then we've found that these colours work beautifully with beige outfits and won't look overdone when combined. 🤍
Preporučeni članci