20.06.2022
MAGAZÍN VUCH
Autor članka
The turn of spring and summer is perfect for all kinds of trips and events. If you choose a stylish accessory, you'll be on the move in no time. So... how about trying a fanny pack that will make you appreciate its versatility? You can wear it as a belt around your waist, a handbag or a backpack! But if you're a bit at a loss as to how and with what to combine it, Vuch will give you some advice. It takes a bit of courage, but if you pair the fanny pack correctly, it can be a very chic and stylish accessory.
Fashion trend & major comeback
Fanny packs. A fashion trend that's experiencing a big comeback right now. Still, many of us are wary of wearing them, feeling that we'll look too "old-school". After all, the fanny pack celebrated its biggest "boom" in the 90s. After that, they were replaced by other trends, but then came the big comeback and women's fashion fanny packs are back in the limelight.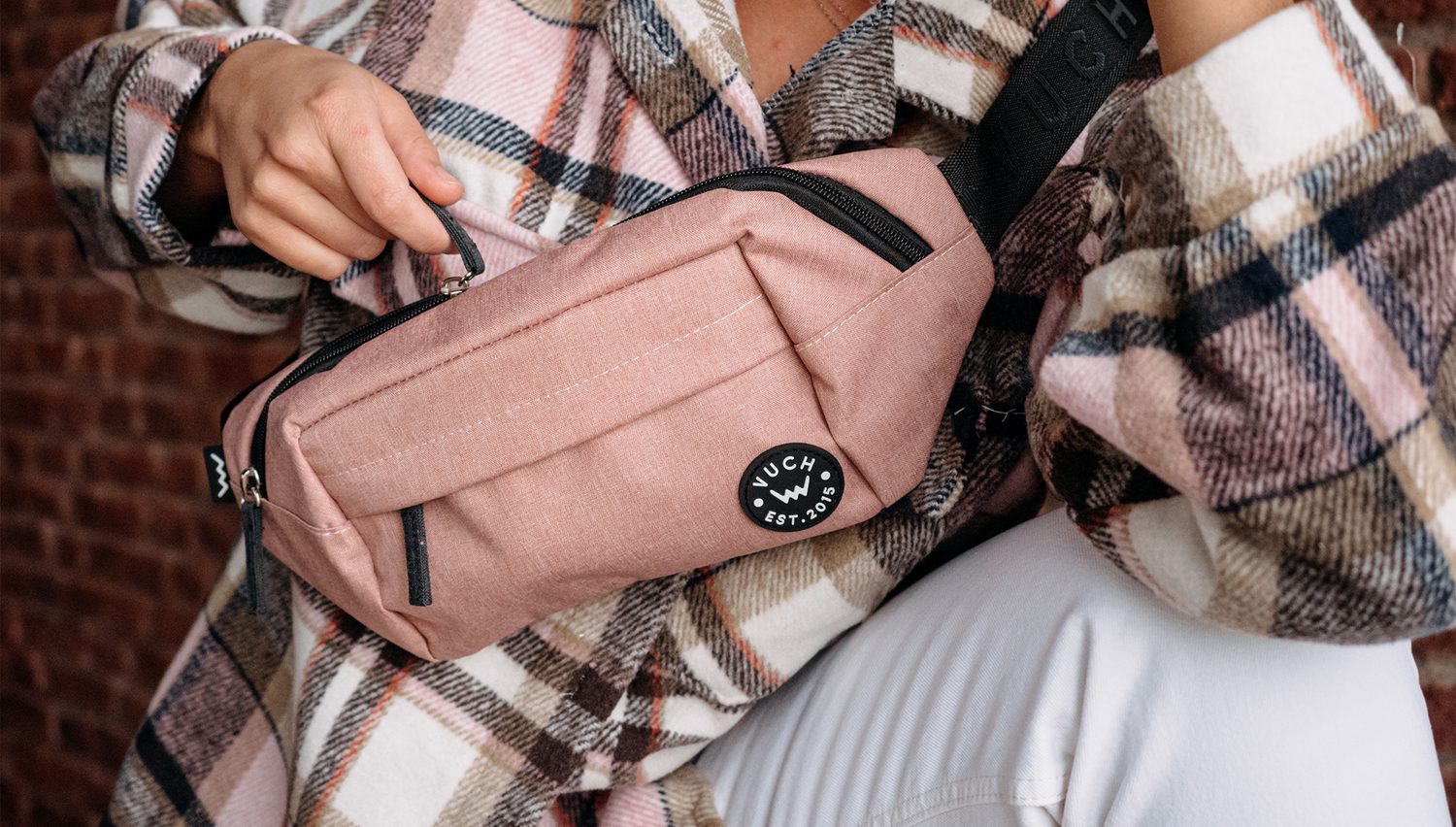 How to wear fanny packs?
In the recent period, fanny packs have undergone a big makeover - changing materials, cuts and ways of wearing them have made them a major fashion trend. Ladies' fanny packs are simply cool and back in vogue!
So how to wear them? The classic and most well-known way is to wear a pack around the waist. You can wear it over a shirt or a dress. If you want to accentuate your curves, just move it slightly to the side and see how flattering it is on your figure. But you can go for originality and choose it as a crossbody bag replacement! A fanny pack as a handbag is a great and unconventional choice that will impress your surroundings and boost your self-confidence.
However, if you prefer to wear more sporty clothes and handbags don't quite suit you, flip the fanny pack onto your back instead of a backpack. Given its variability, this is no problem. Just slip it on and you'll not only have a practical place for your essentials, but also your hands free. With the ladies' fanny pack, you'll have all your necessities in one place.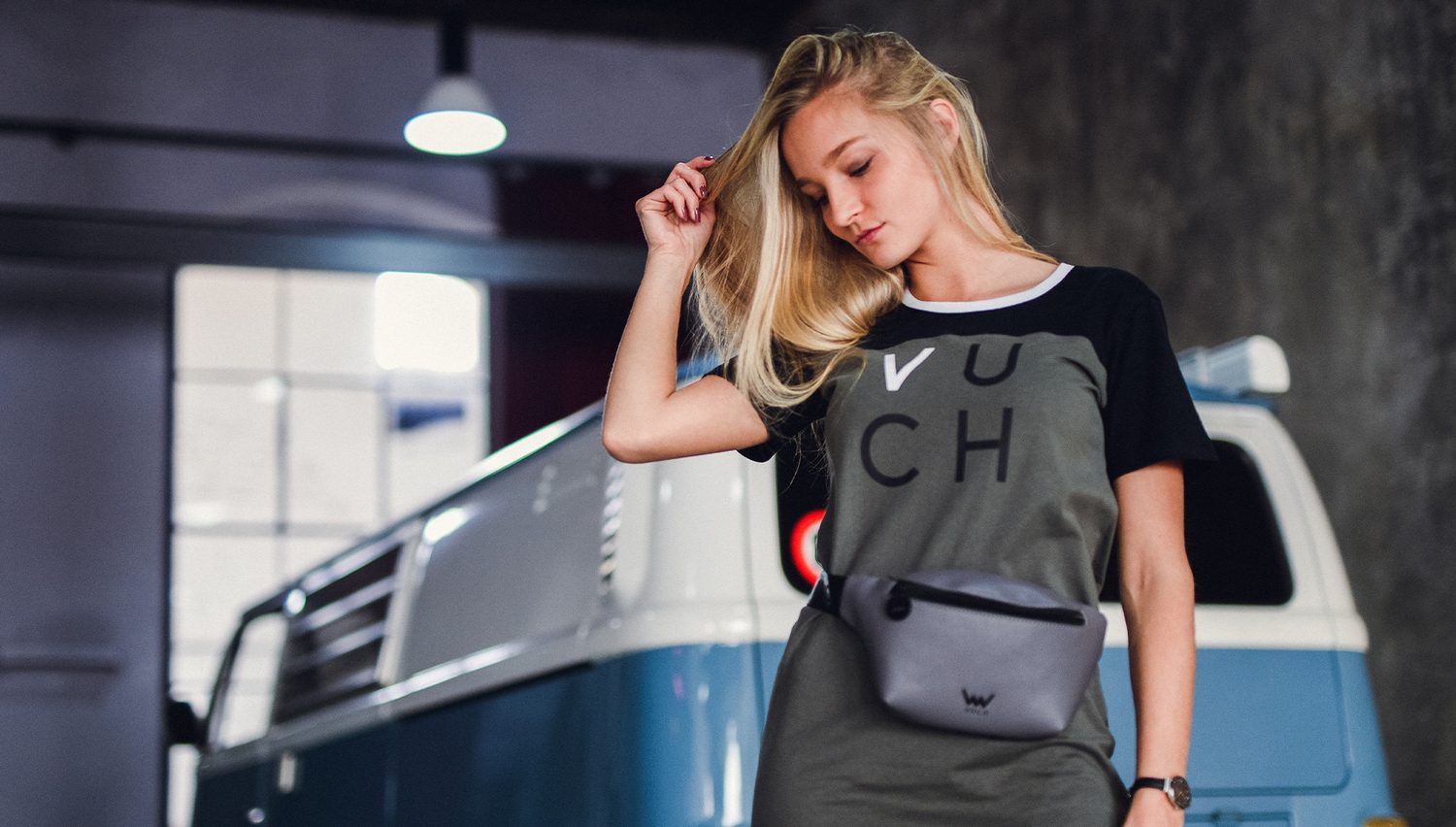 What style to wear a fanny pack with?
And which outfit does the fanny pack go best with? It is a street-based style and fits well with jeans, simple outfits, but also with a skirt or a romantic dress. All you have to do is choose the right colour and design of the pack.
It's worth remembering that a fanny pack is a standout accessory that will take your outfit to the next level. When choosing an attire, it's generally preferable to stick to classic and neutral colours such as black, white or beige. But if you're feeling a bit rebellious, don't be afraid to go for a pack in a bold colour. But try to combine it with a simple outfit in neutral tones. Because less is... you get the idea!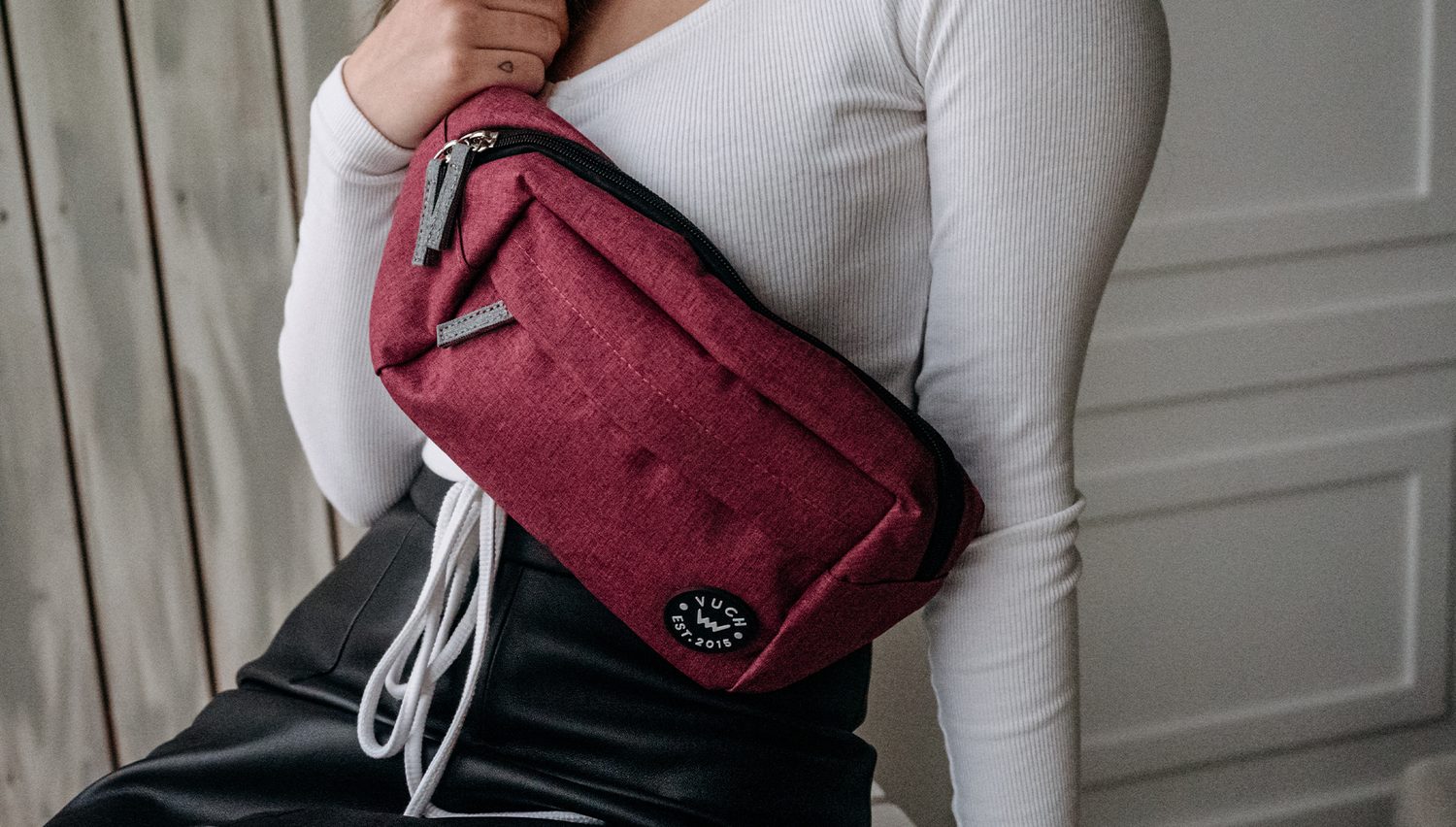 Choose yours on Vuch
We at Vuch have fallen in love with fanny packs too. We enjoy being different and unconventional and let's face it... fanny packs just stand out from other fashion items. On our website you can find this variable accessory in different colours and materials. Just choose. Check out the cool fashion Belinda pack in purple. If, on the other hand, you're looking for a fanny pack in neutral tones, the grey Leonora might fit in with your style. You can combine it with a bolder and more striking outfit, as well as with a monochrome t-shirt and jeans. If you're a gentle soul, you'll also find the light pink Jesabel fanny pack or its twin in a burgundy Violleta in the Vuch range. In case your spirit is more rockin', the original and cool Donny pack is perfect for you. It can also be used as an unconventional element that will completely blast your entire outfit.
...Believe that with this versatile fashion accessory you will be different, you will be seen...
Preporučeni članci