28.04.2022
MAGAZÍN VUCH
Autor članka
May. It's a month full of love and romance. It's 31 days filled with abundance, joy and tenderness. And that's why we bring you inspiration for tender, sweet and romantic pieces you can find on our website. So join us in discovering Vuchkas in soft tones and let the romantic atmosphere carry you through the month.
Handbags are love
Did you know that 11 out of 10 girls love handbags? Handbags are simply a thing of love. We at Vuch love them, too! May romance is evoked by Ines, which resembles cherry blossom trees. Then all you have to do is pick it up and kiss your sweetheart. And you won't even need a tree! Wesley crossbody is an understated tenderness that will shelter your valuables. In the case of Gordie handbag, we've played with asymmetry and dressed it up in a soft coat. If you're a fan of fresh lines, this handbag might get your attention. We can say the same thing for the purse, Lorna. We've added a pink emboss to this sophisticated piece, which adds a luxurious touch to the handbag. If you need lots of space for your essentials, Timmy is the tip number one. And that sweet pink finish? Perfect for May.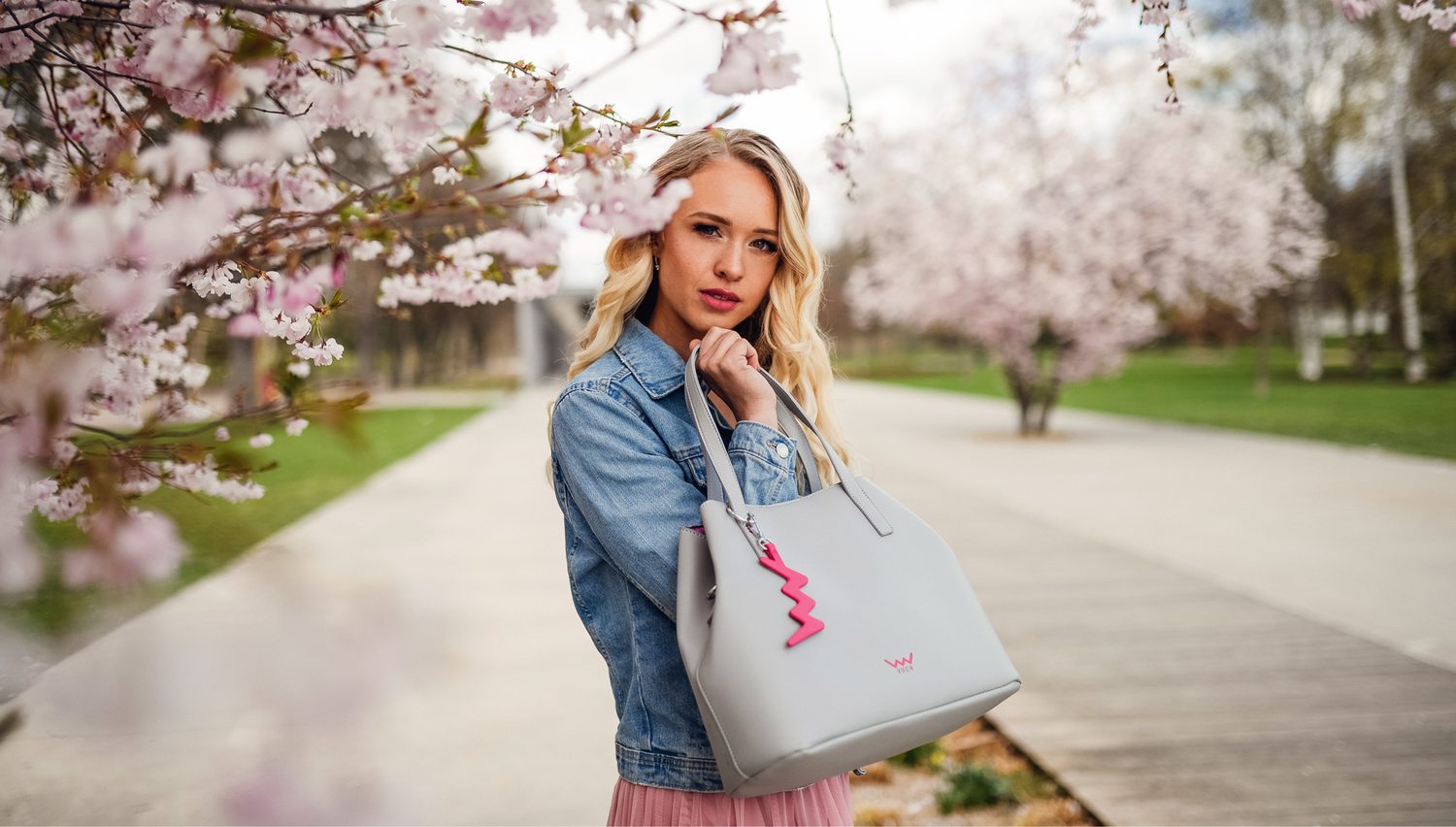 Wallets to sweeten your shopping and your life
Tenderness and pastel colours are very trendy in May (and in fact, they're trendy all year round). That "vibe" carries through to our tips for sweet purses. If you're looking for one that can hold all your cards, bills and change, Idris might catch your eye. In addition, the gold and old rose combination? That always looks good. Our other picks include Darja, which is built on asymmetry. Now, how about Laraine that literally has rose flowers blooming on it? This purse will make you feel like it's spring 365 days a year. If you're a polka dot maniac but like to keep your feet on the ground, Posie might be a good match. Should you wish to have polka dots everywhere you look, Cora will do the trick.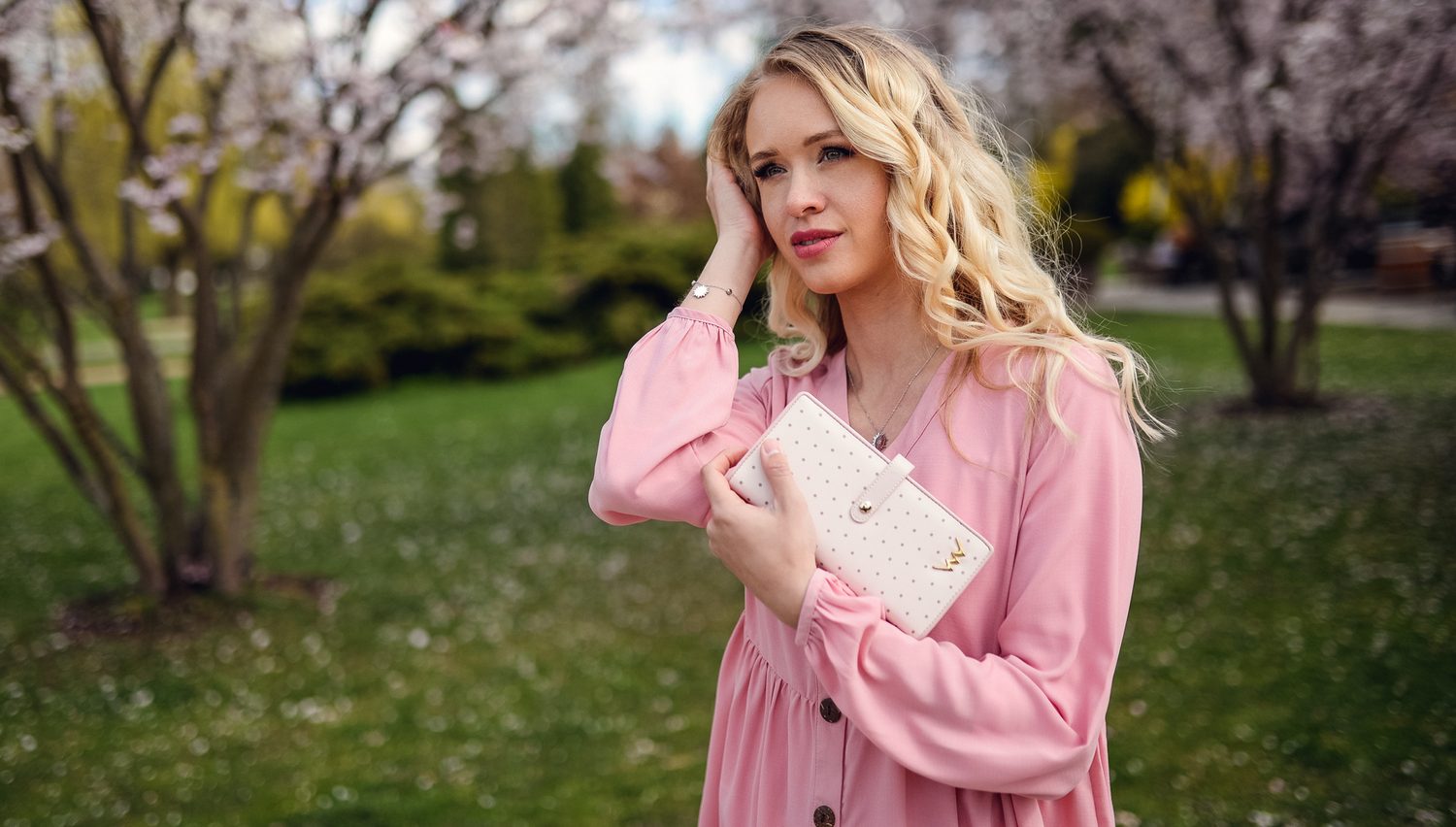 Backpack romance in pastel colour
Backpacks are a divine accessory that will accompany you on every May trip. Our pick is Rambo in a sweet light pink version. Evis, on the other hand, is a choice that looks great with romantic outfits as well as simple jeans and a t-shirt. Just slip it on, go out and shine. Sierra is a bulkier backpack that you can stash your jeans in when the sun gets too hot.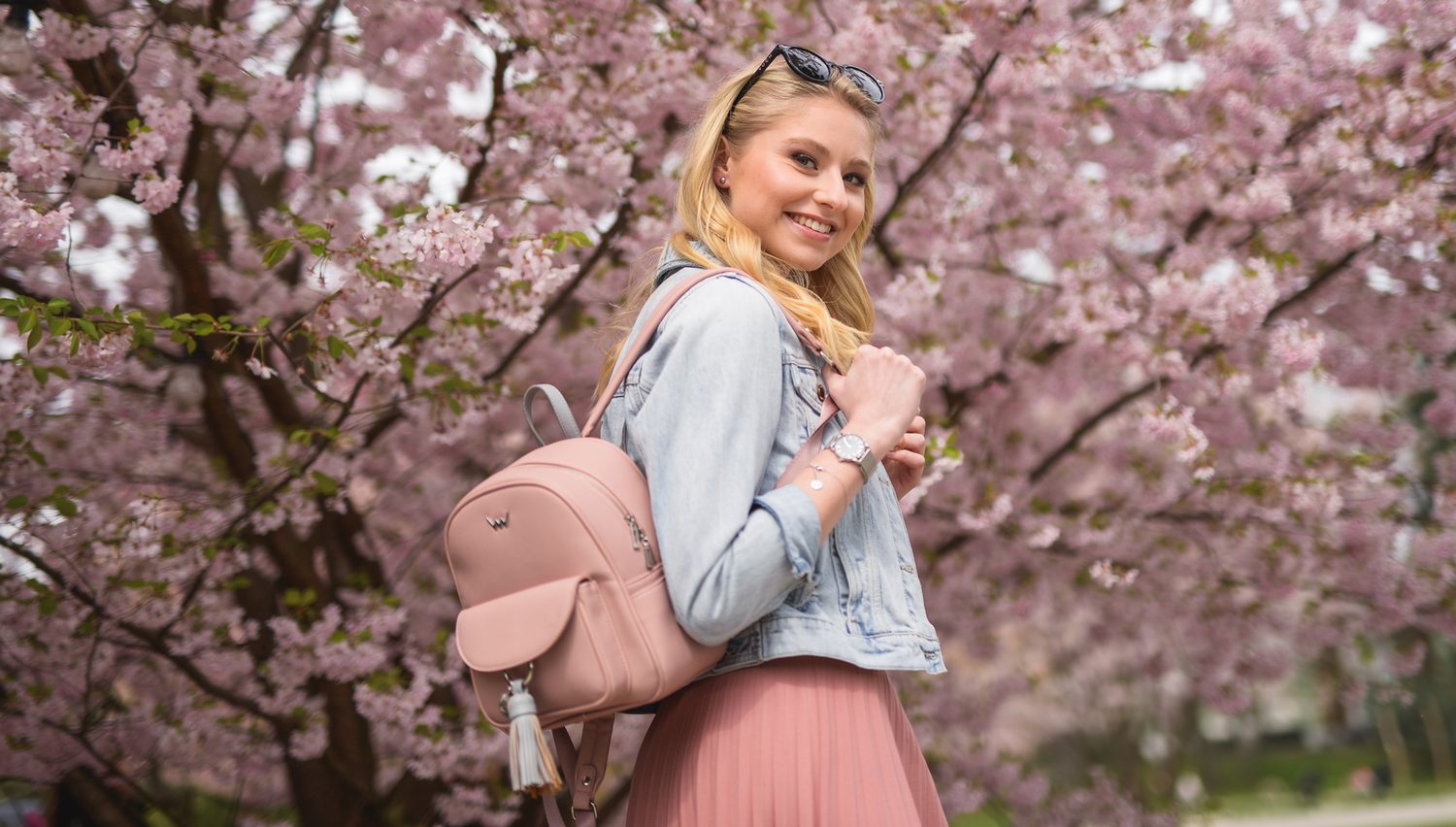 Jewellery that makes you sparkle
If you feel like glittering and then keep glittering forever, check out our jewellery. And since May is dominated by pink, our rose-gold accessories are the perfect way to hit the pink!
Pretty hands are essential, as we all know. With Moody Rose Gold bracelet, you'll have them literally divine. Moreover, since May is the month of love, how about wearing Silver Stipe necklace with a heart motive? In addition, if you want to keep an eye on the time while wearing a delicate piece on your wrist, Yankee watch can make it happen.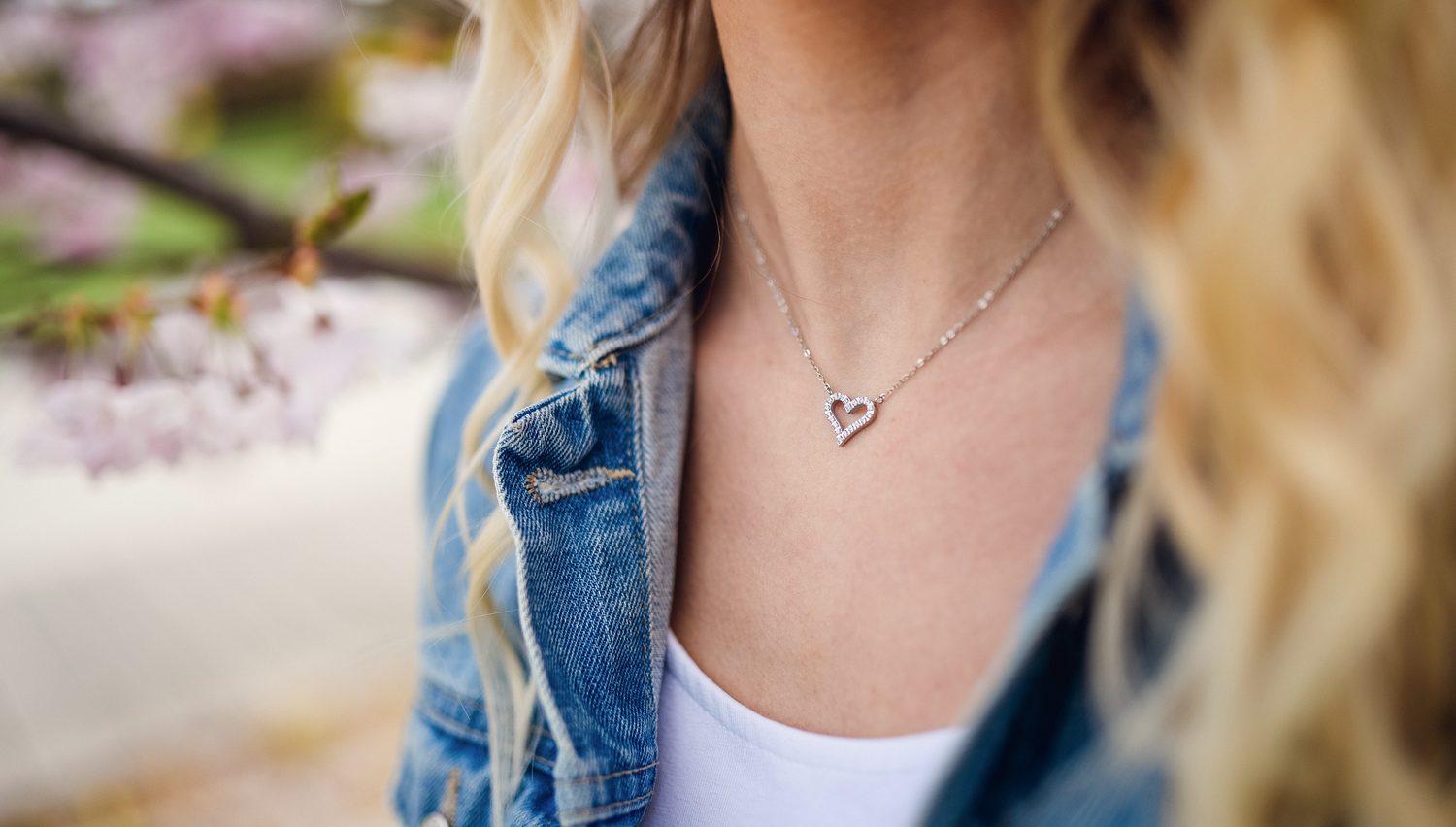 The conclusion?
You can find all the romantic products we have introduced in this article on our website. The last word? Love is the greatest thing you can give and receive. So give love not only in May, but also all year round. Maybe with a Vuchka in your hand.
Preporučeni članci